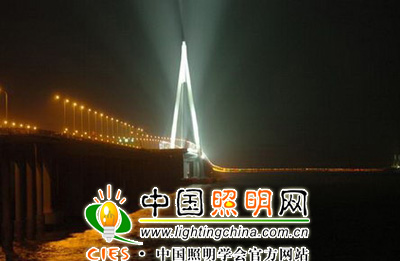 During the "10th Five-Year Plan" period, the state focused on the construction of the "five vertical and seven horizontal" road network. The coastal channel from Heilongjiang Tongjiang to Hainan Sanya is the "Tongsan National Road". It is the largest span of the north and south, the most connected provinces, and the communication. A main line of the three major economic circles along the coast of China. The Hangzhou Bay Bridge is just in the middle of the main section of this large passage.

The Hangzhou Bay Bridge starts from Zhengjiatun, 6 kilometers west of Zhangpu Port, across the wide bay of Hangzhou Bay on the south bank, ending at Cixi Waterway Bay, with a total length of 36 kilometers. It is the longest span ever built or under construction in the world. Sea bridge. After the completion of the bridge, it will form a highway network with Tongsan National Highway, Shanghai-Hangzhou Expressway, Yujiasu Expressway, Hangzhou-Ningbo Expressway and Shangsan Expressway, shortening the distance between Ningbo and Shanghai by more than 120 kilometers.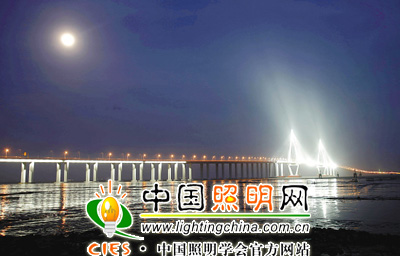 The bridge introduced the concept of landscape design for the first time in the design. The landscape architects used the aesthetic concept of "Long Bridge lying wave" of West Lake Sudi, taking into account the characteristics of the hydrological environment of Hangzhou Bay, and combining the psychological factors of drivers and passengers during driving to determine the overall layout principle of the bridge. The entire bridge is a S-shaped curve, which is generally beautiful and lively. Viewed from the side, each of the navigation bridges in the north and south channel is arched, with a undulating façade shape.

The Hangzhou Bay Bridge is designed according to a two-way six-lane expressway with a design speed of 100 kilometers per hour and a designed service life of 100 years. The bridge has two navigation channels, the south and the north. The north channel bridge is a 448-meter diamond-type double-tower double-span steel box girder cable-stayed bridge with a navigation standard of 35,000 tons. The South Channel Bridge is mainly 318 meters long. The single-tower double cable-stay steel box girder cable-stayed bridge has a navigation standard of 3,000 tons. The rest of the approach bridges are constructed of prestressed concrete continuous box girder structures ranging from 30 meters to 80 meters.