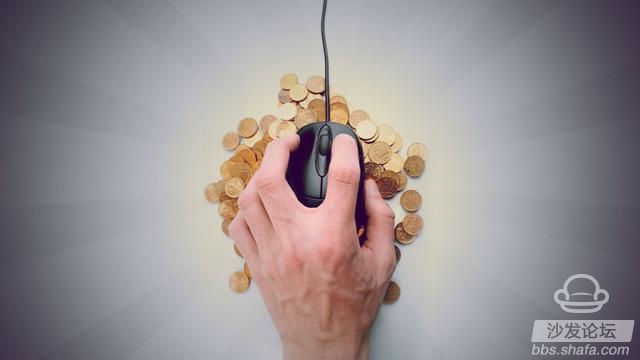 In order to implement the relevant requirements of the State for accelerating the construction of high-speed broadband networks to accelerate the speed reduction and fee reduction, today, the three major telecom operators formally launched the "speed increase and fee reduction" plan.

Broadband Free to 4M

It is reported that China Telecom will increase the speed of all users under 4 Mbps of cable broadband access to 4 Mbps at no cost nationwide, and conduct free speed-raising for older users above 4 Mbps through network age, pre-storage and convergence. Among them, fiber users can increase speed up to 100Mbps for free.

For the 100 million broadband annual fee reduction of more than 30%, from 3,000 yuan down to less than 2,000 yuan. For Tianyi mobile phone package users of 299 yuan / month and above, under the condition of having network capabilities, they will also receive free use of 100M fiber broadband.

In addition, China Telecom will also carry out the "100-megabit speed increase in hundreds of cities" activities, with a total push of 100 megabit broadband. It is estimated that by the end of 2015, the average access speed of China Telecom's cable broadband will increase from the current 11 Mbps to 20 Mbps, and the unit bandwidth price will drop by about 35%.

China Unicom will intensify efforts to comprehensively promote the fiber optic transformation of broadband networks. By the end of 2015, the urban broadband access capacity of urban households in 10 northern provinces will basically reach 20 M, and rural households will basically reach 4 M. They will strive to basically realize the transformation of the entire network's optical fiber at the end of 2016.

Specifically, China Unicom reduced the 20M fixed broadband tariff in Beijing from RMB 1,780/year to RMB 1,480/year, 50M tariff from RMB 2,680/year to RMB 1,780/year, and 100M tariff from RMB 3,280/year to RMB 1,980/year. year.

Mobile traffic drops to 10 yuan 1GB

China Mobile announced that it will launch 12 new measures to increase speed and reduce fees, including eight measures to reduce network fees, and the speed of the four major projects. It is estimated that by the end of 2015, the comprehensive tariff of traffic will drop by more than 35% year-on-year, and the network capacity and network speed will increase significantly.

Specifically:

First, to fully promote 10 yuan 1GB night traffic package. China Mobile will launch "night traffic packages" in the near future to July. The customer can get 1GB of night traffic (from 23:00 in the evening to 7:00 in the next day) for only spending 10 yuan per month. The flow rate in the package is as low as 0.01 yuan/MB. The second is to fully promote 10 yuan 1GB holiday traffic package, as low as 0.01 yuan / MB. China Mobile will launch a holiday traffic package during the Dragon Boat Festival on June 20. RMB 10 will include 1GB of traffic and the in-package traffic will be as low as RMB 0.01/MB. Customers can enjoy New Year's Day, Spring Festival, Ching Ming Festival, Labor Day, Dragon Boat Festival, and Mid-Autumn Festival. , National Day and other national holidays during use, feel more exciting holiday life. The third is to fully promote 4G traffic cards, 50 yuan with 2GB of national traffic, a drop of 50%. China Mobile will launch a new "4G traffic card" in July, 50 yuan will contain 2GB of traffic, and traffic tariff will drop by 50%.

China Unicom has adopted four measures to reduce the overall unit price of mobile data traffic of mobile users across the entire network by more than 20%. The first is to launch a half-year package promotion campaign with a rate of RMB 1.5 per pack and 1.5GB within the province. Traffic is not cleared for months and is valid for half a year. The second is the introduction of value-for-money directed traffic. Launched a video-oriented flow package, with a price of 18 yuan and 6GB per month. The third is the introduction of a traffic banking platform, which enables the transfer, sharing, exchange, and other functions of traffic. Fourth, it analyzes consumer communication behavior and conducts in-depth analysis of big data. The user selects a suitable package, improves package matching, and reduces user communication expenditure.

China Telecom will launch a series of package and traffic package promotions in the near future to significantly reduce the price of mobile phone usage by consumers. China Telecom expects the average drop in traffic charges this year will reach around 30%. Specific measures include: Price per gigabyte as low as 25 yuan. China Telecom will vigorously promote the 4G package with a monthly fee of 49 yuan with 2GB of provincial traffic. Users can apply for Tianyi 4G traffic packages and traffic packages. Tianyi 4G package, in the same stall on the flow of the original 3G package increased by 1 times, the unit price of traffic dropped by 50%.
This content is copyrighted exclusively by SofaNet. Welcome manufacturers to further exchanges and cooperation with us to create more in-depth product reports.

Smart TV box recommended to install sofa butler, download address: http://app.shafa.com/

Sofa Net is an Internet technology company specializing in smart TVs and boxes. It owns popular products such as sofa butlers, sofa tables, and sofa forums. It has been committed to providing high quality application resources for smart TV and TV box users and active community exchanges. And authoritative evaluation of smart TV products.




Speaker boxes are a kind of speakers which have a box with a speaker unit inside and external wires, they are completed speaker modules. The boxes of the speakers are used for eliminating the acoustic short circuit, restraining the resonance, and widening the frequency response range of the speakers. Speaker Boxes have loud sound, wide frequency response range, rich bass and low distortion. These speakers are widely used for digital audio, car audio and robots-

Our speaker boxes include:

1) From power output, we have speakers boxes in 3W ~ 10W.

2) From working principle, we have sealed, vented and reflective speaker boxes.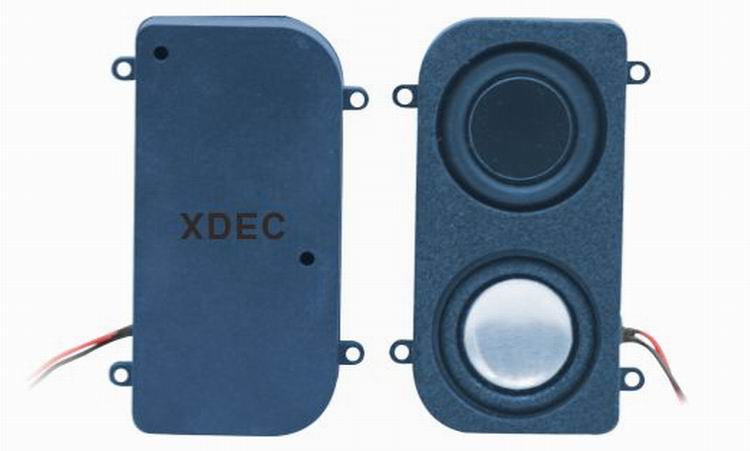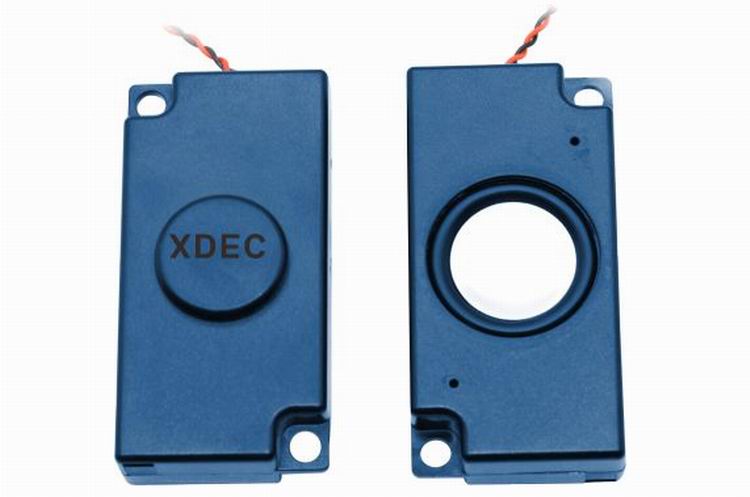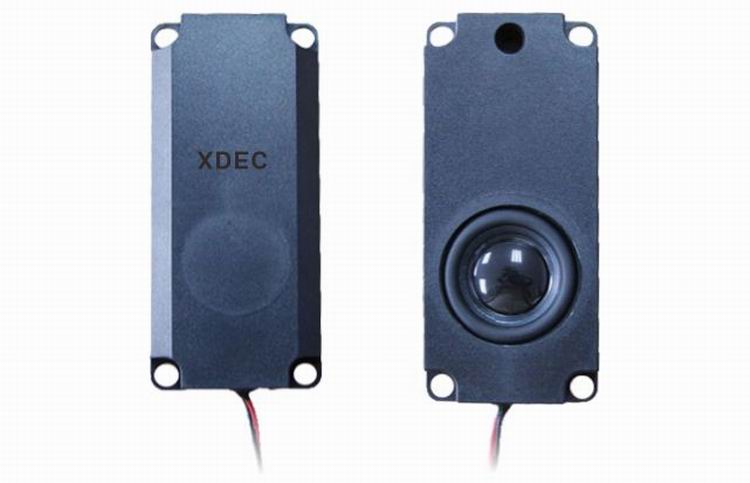 FAQ

Q1. What is the MOQ?
XDEC: 2000pcs for one model.
Q2. What is the delivery lead time?
XDEC: 20 days for normal orders, 15 days for urgent orders.
Q3. What are the payment methods?
XDEC: T/T, PayPal, Western Union, Money Gram.
Q4. Can you offer samples for testing?
XDEC: Yes, we offer free samples.
Q5. How soon can you send samples?
XDEC: We can send samples in 3-5 days.




Speaker Boxes

Speaker Box,Sound Box,Enclosed Speaker,Subwoofer Box

Shenzhen Xuanda Electronics Co., Ltd. , https://www.xdecspeaker.com