Model NO.: RLS

Poles Number: 3

Type: Circuit Breaker

Certification: ISO9001-2000

Trademark: Rockwill

Transport Package: Carton

Specification: IEC, GB

Origin: China

HS Code: 8535210000

Product Description
iSC6 SF6 Load Break Switch
MV Indoor switch disconnector
1) Description

iLBSkit is a switch or switch combination is suitable for compose air insulation ring main unit for up to 36 kV.

iLBSkit is designed for indoor applications, and meets requirements concerning human safety as well as ease of installation, operation and protection of the environment.

 

2) Feature
Upgradability
Compact
Maintenance
Easy installation
Ease and safe to operate
3) Standards

iLBSkit units meet following standard: IEC62271-103/ IEC 62271-102/ IEC 62271-200

 

4) Dimensions and weights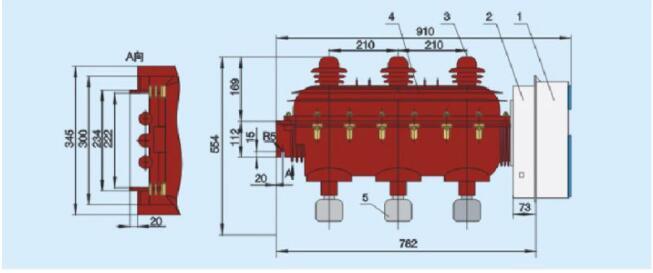 36KV 630 AÂ switch -Â 630 AÂ disconnector (width 750 mm)
Weight: 75 kg
Below view   
Side view
Front view

 

 

 
5) Switch or disconnector and earthing switchGas tightness

The three rotating contacts are placed in an enclosure filled with gas to a relative pressure of 0.4 bar (400 hPa) for iLBSkit 12-24 kV and 1 bar (1000 hPa) for iLBSkit 36 kV. It satisfies "sealed pressure system" requirements and seal tightness is always factory checked.

Operating safety
The switch may be in one of three positions: "closed", "open", or "earthed", representing a natural interlocking system that prevents incorrect operation. Moving-contact rotation is driven by a fast-acting mechanism that is independent of the action of the operator.
The device combines the breaking and disconnection functions.
The earthing switch placed in the SF6 has a short-circuit making capacity, in compliance with standards.
Any accidental over-pressures are eliminated by the opening of the safety membrane, in which case the gas is directed toward the back of the unit, away from the operator.

6) Main characteristics SF6 Load Break Switch

Rated voltage (kV)
7.2
12
24
36
Insulation level
50 Hz, 1Â min
(kV rms)
Insulation
20
28
50
70
Isolation
23
32
60
80
1.2/50μs
(kV peak)
Insulation
60
75*
125
170
Isolation
70
85
145
195
Short-time withstand current
Short-time withstand current 
(kA.1 s)
25
630A
20
630A
16
630A
12.5
630A
Disconnector (kA/1 s)
25
630 -Â 1250 A
1250A
20
630 -Â 1250 A
16
630 -Â 1250 A
12.5
630 -Â 1250 A
Maximum breaking capacity
Transformer off load (A)
16
Cables off load (A)
31.5
50
Switch (A)
630
Fuse-switch ** (kA)
25
20

The making capacity is equal to 2.5 times the short-time withstand current.
(*) Equipped referring to installation guide, and setting up at an altitude below 1000 m.
(**) Depending on fuse characteristics, and on using of Schneider Electric Fusarc CF fuses.
Endurance

Units
Mechanical endurance
Electrical endurance
Switch
IEC62271-103Â Â Â Â Â 
IEC62271-103
Fuse-switch
1000 operations      
100 breaks at In, p.f. =Â 0.7
 
Class M1Â Â Â Â Â Â Â Â Â Â Â Â Â 
Class E3
Disconnector
IEC 62271-102
1000 operations
Temperatures
The products must be stored in a dry area free from dust and with limited temperature variations
l   for stocking: from -40°C to +70°C
l   for working: from -5°C to +40°C
l   other temperatures, consult us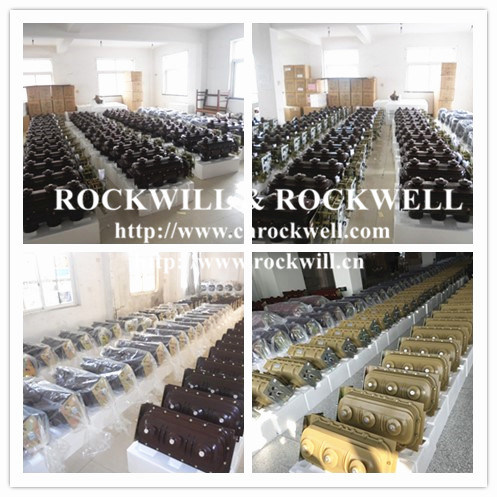 ATTENTION:

1.The payment term: We accept TT,30% deposit and 70% balance against copy of BL.
2.The delivery time: Usually it will take about 15-20 days.
3.The standard of package: Usually use strong plywood case for protection.
4.The material of transformer: We have two types, one is with copper and another one is with aluminum. It depends on your requirement. In fact, those two have difference if normal work well. Only except the long life. Copper is better and also higher price.
5.The logo: If you have good quantity, it absolute no problem to do OEM.
6.Our market: our products are popular in Indonesia, Philippines, Russia, USA, Middle East and so on. Some of them are our regular customers and some of them are developing. We hope you can join us and make mutual benefit from our cooperation..
7.Warranty: in 12 month since BL date.

OUR SERVICE:

1.quick response in before sales period help you got order.
2.excellent service in production time let you know each step we made.
3.reliable quality solve you after sale headache.
4.long period quality warranty ensure you can buy without hesitate.


WHY CHOOSE ROCKWELL:

1. One-stop supplier globally.
2. More than 10 years professional experiences in electrical appliance industry. 
3.We offer professional online technology support for perfecting your electrical solution free.
4. Experienced sales service and suggestion.
5. All the products with accessories under strict quality control and final inspection before shipping.
6. We can assure the powerful competitive price and reliable quality products.
7. Most competitive shipping rate from our own shipping forwarder.
8. Warranty assurance: 12 month
9. Whatever big or small order, we can provide you one-to-one service.  

CONTACT US:

Contact person: Mr. Chen Chengming
Tel:86-577-27869969
Mobile:86-18668777248

Your Best Choice for Electrical Appliances Industry!!!
Please leave an inquiry to know more details about Price , Packing ,Shipping and Discount.

True Wireless Headphones is without cord or wire, which use CSR8675,CSR8670,CSR631220 or AIROHA chipset, can allow you enjoy superior sound quality for music and hands free calls, and advanced bluetooth V4.1 and bluetooth V4.2 technology ensure true performance, also called TWS. The cordless earphone is designed includes two microphones in each earpiece which work together to filter out background noise ensuring the users' voice can be heard clearly and with no distraction, The charging case of truly wireless headphone extend the using time, compatible with Android and iOS cellphones and other bluetooth devices and easily connect. You can enjoy the Cordless Earphones , which will set you free from the long cable and busy hands. Twin Stereo bluetooth earbuds also means no more worries about the cord bouncing, tapping, or rubbing on something. It also means no more noise when you move, and no more cords stuck to your neck when you are sweating.Like magnetic charging, built-in Mic, accept calls with a touch, passive noise cancellation, sweat proof, full mobile device compatibility, use in a pair or as a single earpiece. Whether running, jogging, biking, working out, doing impact sports or just going through your day – you need earphones that feel great to wear while staying securely in place. Included silicone and expandable foam ear-tips are very comfy and provide great passive noise cancellation. True Wireless Headphones Each earphone comes with three sizes(L,M,S) of ear-tips both silicone and foam.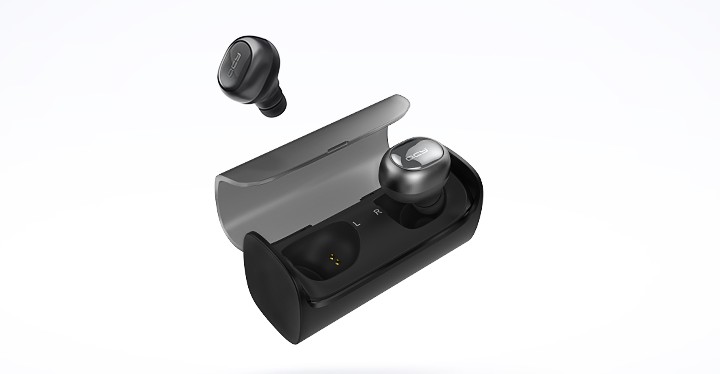 True Wireless Headphones

True Wireless Headphones,Truly Wireless Earphone,Cordless Earphones,Wireless Earphones

Hele Enterprise Co., Limited , http://www.heleqcy.com