Apple is the best mobile phone brand combining technology and fashion in recent years. Its meaning is not only a mobile phone, but also a symbol of technology and quality. Therefore, in the lighting design of the Apple store, we are not using all the embellishments, but to enlarge its advantages, highlighting the visual impact brought by the modern technology light.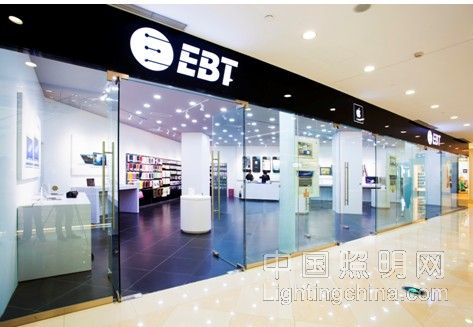 When starting to work for this technology brand, the designer should carefully understand and classify the products of the Apple store before designing the positioning to determine the lighting design theme of the store image, so as to achieve the products with which it operates. Unity and coordination, at the same time, according to the geographical scope of the development of the store, to prepare the corresponding lighting environment for the image of the design shop.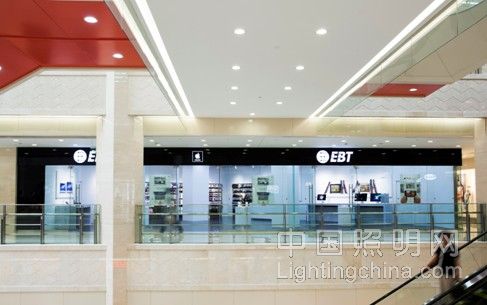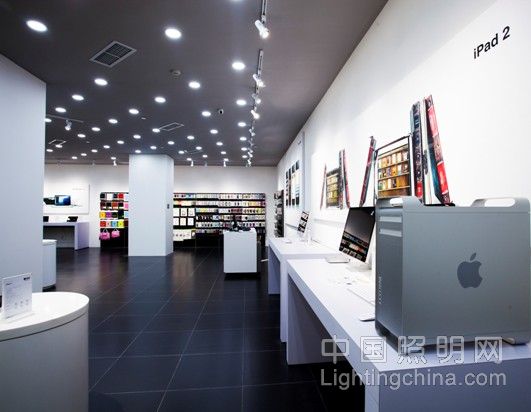 The Apple store in Yishan Road, the bustling area of ​​Shanghai, has a fairly clear layout. Its lobby is very wide and the product array is simple and orderly. Therefore, at the beginning of the lighting design, the designer has been hesitant about whether the store needs a different light environment, but after continuous research, after carefully analyzing the style and status of the whole building, Shanghai Yimei believes that The metal of modern technology to create the overall lighting effect is the best choice.

Overall lighting design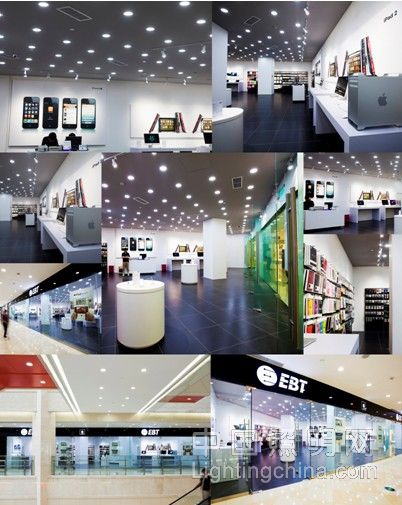 When designing lighting, Shanghai Yimei's designers adhered to the idea that this is not just a simple store lighting, but a creation and enhancement of a technological atmosphere, through lighting to enhance the overall content of the product, attracting the store. Our customers as well as potential customers, so our creation of the light environment will give the whole store a new meaning and highlight the value of the product.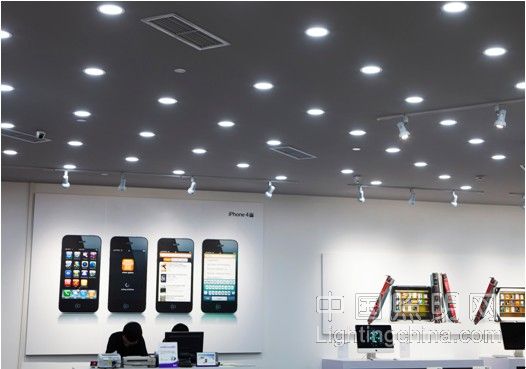 In the overall lighting design, the designer's inspiration comes from the stars in the sky, the starry night sky is deep and mysterious, bringing us unlimited imagination and long-distance visual experience. The technological sense that Apple brings to us is exactly the same. The infinite development of science and technology is in stark contrast with the limited space, which has lifted people's imagination space and gives people a psychological echo that is both mysterious and inspiring.

2. Spatial distribution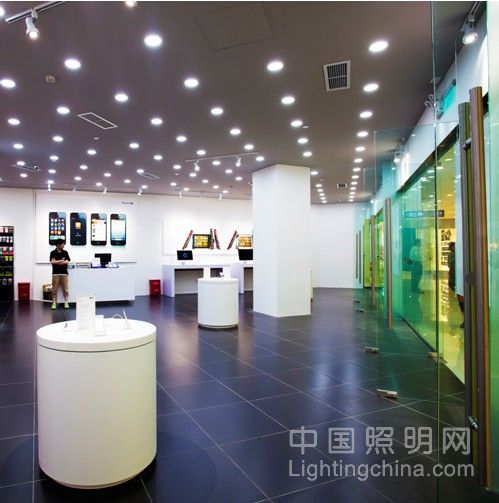 The overall space pattern of the Apple store is very clear and atmospheric. The wide hall has no gaps and obstacles. It gives people a sense of transparency and sensation at a glance. The shop uses only a few pillars of geometry to decorate, simple but ingenious. With. The overall white style is to bring the simple and fashionable elements to the extreme, full of science and technology. The ultra-thin LED panel light embedded in the ceiling, with its bright light color, simple light and shadow under the light, and the perfect combination with the overall space, outlines the unique and individual personality that is consistent with Apple's business philosophy.

3. Choice of lighting fixtures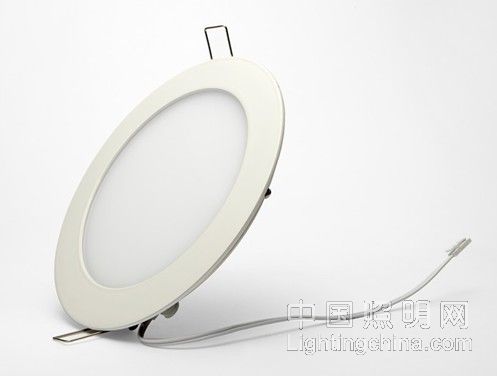 In the selection of lighting fixtures, the designer selected the P0150 LED panel light developed and produced by Shanghai Yimei Electronic Technology Co., Ltd. through comparison. LED light source is currently the most environmentally-friendly and energy-saving new light source. As a technology-conscious Apple store, green and environmental protection have always been the concept to support its development. Therefore, when choosing a light source, LED is naturally the first choice.

Yimei's P0150 LED panel light adopts 24 0.5W international large-scale half-power LED as illuminant, combined with high-efficiency light guide plate and aluminum alloy material. The lamp is small and light, with high brightness, no glare and stable quality. With more than 90% light output, soft and uniform light effect, long life, maintenance-free, not only energy-saving cost, but also safe and reliable, it is a domestic high-end LED lighting.

The successful completion of the lighting project was not only recognized by the staff of the Yishan Road Apple Store, but also the ordinary customers who went to spend it were also appreciated, attracting more people to hang around and pay attention. Therefore, in addition to the Yishan Road store, the Apple Store in Yixing Xuhui Plaza, Jiangsu Zhenjiang New Commercial Shopping Plaza, and Kunshan Qianjin West Road Kaide Plaza also carried out lighting renovation projects by Yimei Electronics.

The lamps used in this project are mainly LED panel lights produced by Shanghai Yimei Electronic Technology Co., Ltd. The advantages of the products are as follows:

1. It is made of LED chips from international manufacturers, with high brightness, low energy consumption and environmental protection.

2. The design and installation of the bayonet are convenient. There are three arrangements: embedding, wall hanging and lifting.

3. Energy saving, long life, after 40,000 hours of use, the light decay is less than 30%. The cost of subsequent manual maintenance is low.

4. The light is even, no bright edges.

5. All have been specially designed and anti-glare treatment, no noise.

6. It adopts high thermal conductivity aluminum alloy casing and has good heat dissipation.

7. Adopt high light guiding PMMA material, high light output efficiency and high light efficiency.

8. High efficiency and wide voltage power supply ensure the suitability and stability of the product.

9. Ultra-thin design, beautiful and easy to use.

10. Suitable for ceiling and wall lighting, can replace traditional ceiling lamps, widely used in hotels, restaurants, commercial lighting and home lighting.

Shanghai Yimei Electronic Technology Co., Ltd. Background:

Established in January 2004, Shanghai Yimei Electronic Technology Co., Ltd. is a high-tech enterprise specializing in R&D, production and sales of LED lighting products. The core team of the company has more than 10 years of experience in the LED industry, and develops dozens of products with advanced technology, novel style and high quality every year. The company passed ISO9001:2000 certification in 2007. All products are CE certified and RoHS compliant, and some products are GS and UL certified. More than 90% of the products are sold to Europe, North America, Asia and other countries and regions, and enjoy high reputation and popularity in the international market.

The LED lighting lamps produced by Shanghai Yimei Electronics are made of top-grade LED chips such as Nichia and Samsung. The products are exquisite and reliable in quality. They are favored by high-end home franchise places and builders and suppliers at home and abroad. At the same time, Yimei Electronics also Many well-known lighting design companies and lighting designers have created many classic and popular lighting projects. Light designers are welcome to contact us to create a new glory that belongs to energy-saving lighting! Tel:

The classic LED lighting project created by Yimei Company:

1. Apple Store Lighting Project

2. Shanghai Cafe Lighting Project

3. Guangzhou Lamborghini store lighting project

4. Shanghai Hanzi Enterprise Office Lighting Reconstruction Project

5. Shanghai Science and Technology Festival Lighting Project

6. Xinhuanet Studio Lighting Project

7. Zhengzhou Yuda International Trade Hotel Lighting Project

8. Shanghai Pudong Hotel Lighting Reconstruction Project

9. Qiandao Lake Sheraton Hotel Lighting Project

10. Hangzhou Lighting Experience Hall Lighting Project

11. Guangdong Provincial Party School Lighting Project

12. Shanghai Haibinjiang Avenue Lighting Project

13. China Petroleum Hotel Lighting Project

Edit: Nizi

It can show your brand in a different way. The meta part is available in several colors, such as white ,red,black ,blue,green and sliver.It will be lighted when plug in computer . There are also multi-color LEDs are available.
Note: No MOQ limited and free make sample with LOGO .contact with us for more.

Crystal USB Flash Drive,Crystal USB Stick,Wholesale USB Flash Drive,Crystal Flash Drive

Custom Usb Gift company limited , https://www.customusbgift.com