Model NO.: MGP-SB138
Accessories 1: Tower Fitting
Accessories 3: Anchor Bolts and Template
Accessories 5: Insulator
Accessories 7: Earthing Kits
Accessories 9: Aviation Light
Transport Package: Export Stnadard Package
Origin: Shandong, China
We Can Design It Pls or Tower Software: as Per Client Requirements
Accessories 2: Tower Foundation
Accessories 4: Conductor and Cable
Accessories 6: Earthing Wire and Opgw
Accessories 8: Lightning Rod
Trademark: MEGATRO
Specification: AS PER CLIENT
HS Code: 73082000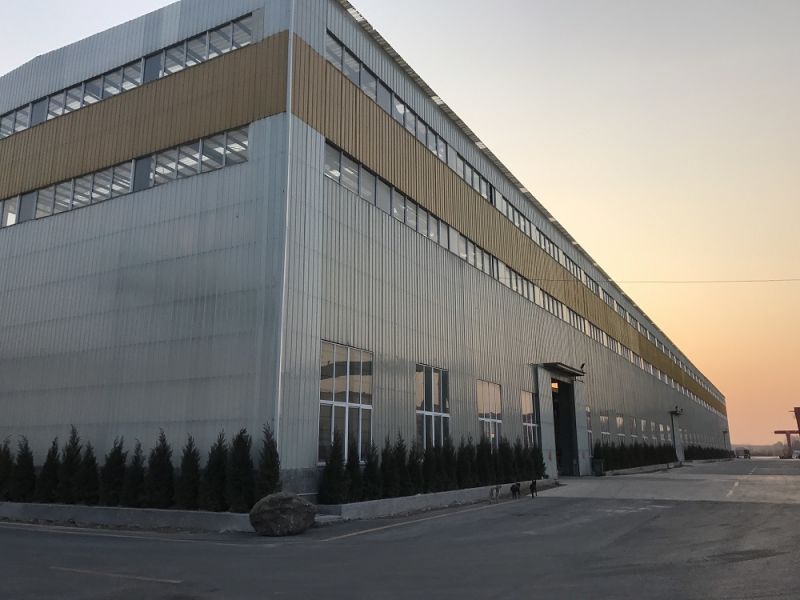 MEGATRO provide 138KV switch structures, which are used to switch generators, equipment, and circuits or lines in and out of a system, and including Gantries and Equipment Support Structures. Gantry structures are mainly used for guiding the power conductor from last tower near substation to the electrical equipments in a substation. This structure consists of a number of columns, angle steel bar and Girder beams, which depend on number of circuits of the line. Gantries are also used for line crossing. Power conductors of one line can be under-passed with the help of required number of gantries. Equipment Support Structures are columns, supporting electric equipments in a substation.

Depending upon the site and client's requirement, the Gantry and Equipment support structures can be mounted on substation building also.

MEGATRO manufacture them with complicated technology and adopted sophisticated production line.

Fabrication: Conform to client drawings and technical requirements

Place of Origin: Qingdao, Shandong, China.

Availability size: Based on the customer's requirements.

Material: Chinese material or as per clients requirements

Package: Both party discuss and agreed before delivery

Terms of Payment: L/C; T/T

Minimum Order Quantity: 1 set

Port of Loading: Qingdao Port

Lead Time: One month or based on the customer's needs.
APPLICABLE STANDARD AND CODES

All towers manufactured and design shall be generally in accordance with latest revision of the following standards except where specifically directed otherwise.

General

IEC 60826Â  - Design criteria of overhead lines

IEC 60652Â  - Loading tests on overhead line structures

ISO 1459Â Â  - Metallic coatings - Protection against corrosion by Hot Dip Galvanizing

ISO 1461Â Â  - Hot dip galvanized coatings on fabricated iron and steel articles

ISO 12944Â  - Paint coatings, corrosion protection, and structural steelwork

ISO 898-1Â Â  - Mechanical properties of fasteners. Part 1-Bolts, Screws and studs

ISO 630Â Â Â  - Structural Steels - plates, wide flats, bars, sections and profiles

ISO 657Â Â Â  - Hot rolled structural steel plates tolerances on dimensions and shape

ISO 7411Â  - Hexagon Bolts for high strength structural bolting with large width across flats

ISO 657-5Â Â  - Hot rolled Structural Steel Sections equal and unequal leg angles

ISO 7452Â Â  - Hot rolled structural steel plates tolerances on dimensions and shape

BS EN 50341-1 -Overhead electrical lines exceeding AC 45kV -General Requirements

BS 8004Â Â Â  - Code of Practice for Foundations

BS 8110Â Â Â  - Structural use of concrete

ANSI10-97Â Â  - Design of latticed steel transmission structures

IEC 60050 (151)Â Â Â Â Â Â Â Â Â Â Â Â Â Â Â Â Â Â Â Â Â Â Â Â  International Electro-technical Vocabulary

                                       Part 51 Electrical and Magnetic Devices

IEC 60050 (601)Â Â Â Â Â Â Â Â Â Â Â Â Â Â Â Â Â Â Â Â Â  Chapter 601: Generation, transmission and distribution of electricity-General

IEC 60050 (601)Â Â Â Â Â Â Â Â Â Â Â Â Â Â Â Â Â Â Â  Chapter 601: Generation, transmission and distribution of electricity-Operation

IEC 60059Â Â Â Â Â Â Â Â Â Â Â Â Â Â Â Â Â Â Â Â Â Â Â Â Â Â Â Â Â  IEC standard current ratings

Chinese Standard
| | | |
| --- | --- | --- |
| No | Code | DESCRIPTION |
| 1 | GB/T2694-2003 | Power Transmission line Steel tower - Technical requirements for manufacturing |
| 2 | JGJ81-2002 | Technical specification for welding for steel structure of building |
| 3 | GB9787-88 | Measuring and allowable tolerance for hot-rolled equal angle |
| 4 | GB709-88 | Measuring and allowable tolerance for hot-rolled plate and strip |
| 5 | GB/T699-1999 | Quality Carbon Structural Steel |
| 6 | GB/T1591-1994 | Low alloy high strength structural Steel |
| 7 | GB700-88 | Carbon Structural Steel |
| 8 | GB222-84 | Method of sampling steel for determination of chemical composition and permissible variations |
| 9 | GB/T228-2002 | Method for Tensile testing of metals |
| 10 | GB/T232-1999 | Method for Bending test of metals |
| 11 | GB/T5117-1995 | Carbon Welding Rod |
| 12 | GB/T5118-1995 | Low Alloy Welding Rod |
| 13 | GB/T8110-1995 | Welding wires for gas shielding arc welding of carbon and low alloy steels |
| 14 | GB/T10045-2001 | Carbon steel flux cored electrodes for arc welding |
| 15 | JB/T7949-1999 | Weld outer dimensions for steel construction |
| 16 | GB50205-2001 | Test Standard for Acceptance of Steel Structure |
| 17 | GB/T470-1997 | Zinc Ingot |
| 18 | GB3098.1-2000 | Mechanical properties of fasteners-Part 1:Bolts, screws and studs |
| 19 | GB3098.2-2000 | Mechanical properties of fasteners-Part2: Nuts, and thread |
| 20 | GB3098.3-2000 | Mechanical properties of fasteners-Part3: Fastening screw |
| 21 | GB/T5780-2000 | Helical Bolts Grade C |
| 22 | GB/T41-2000 | Helical Nuts Grade C |
| 23 | GB/T90-2002 | Flat Washer Grade C |
| 24 | GB/T13912-2002 | Metal Coating, Technical Requirement and Test Method for Hot-dip galvanized Metal Parts |
 

 

American Standards:
| | |
| --- | --- |
| Standard | Description |
| ASTM A6/A6M | Standard specification for general requirements for rolled structural steel bars, plates, and sheet piling. |
| ASTM - 6    | -  General Requirements for delivery of Rolled Steel Plates, Shapes, sheet Piling Bars for  structural used |
| ASTM A36/A36-M-97a | Standard specification for Carbon structural steel |
| ASTM A123 / A123M-02 | Standard specification for Zinc (Hot-Dip Galvanized) Coatings on iron and steel products |
| ASTM A143 / A143M-03 | Standard Practise for Safeguarding Against Embitterment of Hot-Dip Galvanized Structural Steel Products and Procedure for Detecting Embitterment |
| ASTM A153/ A153M-05 | Standard specification for zinc coating (Hot-Dip) on iron and steel hardware |
| ASTM A - 194Â  | -Â Â  Grade for bolt |
| ASTM A239 | Standard practice for locating the thinnest spot in a zinc (Galvanized) Coating on Iron or Steel Articles |
| ASTM A242 | Standard specification for High-Strength Low-Alloy Structural steel |
| ASTM A307 | Standard Specification for Carbon Steel Bolts and Studs, 60000 PSI Tensile strength |
| ASTM A370-06 | Standard Test Methods and Definitions for Mechanical Testing of Steel Products |
| ASTM A325 | Standard Specification for structural bolts, steel, Heat treated 120/105 ksi minimum tensile strength |
| ASTM A-325 or A-354  | -  Galvanized hexagonal head of  connection bolt |
| ASTM A325-97 | Standard Specification for High-strength Bolts for structural steel Joints |
| ASTM A384 / A384M-02 | Standard Practise for Safeguarding Against Warpage and Distortion During Hot-Dip Galvanizing of Steel Assemblies. |
| ASTM A394-93 | Standard Specification for steel Transmission Tower, Bolts, Zinc Coated and Bare |
| ASTMA - 563 | -Â Â Â  Class and size of nuts |
| ASTMA - 572Â Â  | - Chemical composition of steel |
| ASTM A572/A572-97c | Standard specification for High-Strength Low-Alloy Columbium-Vanadium Structural steel |
| Â ASTMA - 615Â  | -Â Â  The anchor bolt material |
| ASTM A673 / A673M-07 | Standard Specification for Sampling Procedure for Impact  Testing of Structural Steel |
| ASTM B201 | Standard practice for testing Chromatic coating on Zinc and Cadmium surfaces |
| ASTMÂ  E94-93 | Standard Guide for Radiographic Testing |
| ASTM E 709-95 | Standard Guide for Magnetic Particle Examination |
| ASCE Manual 72Â Â Â  | -Â  Load testing a simple structure |
| ASCE 10-97 | Standard Design of latticed steel transmission structures |
| AWS D1.1 | American Welding Society D1,1/D1,1M structural Welding code- Steel |
| ANSI B-182-2 | Bolts, nuts and washers dimensions |
 

DIN VDE 0101Â Â Â Â Â Â Â Â Â Â Â Â Â Â Â Â Â Â Â Â Â Â  -Â  Isokeraunic Level

VDE 0201                              - Climatic and environmental   conditions

CVDE 0210                           -  Minimum safety factors under    simultaneous working loads

ISO R898 Mechanical Properties of Fasteners

BS EN ISO 1461:1991 - High dip galvanized coatings on fabricated iron and steel articles. Specifications and standards

A) BS 5950: Welding Terms And Symbols

B) BS 729: Hot - Dip Galvanised Coating On Iron And Steel Articles

C) BS 2901: Filler Rods And Wires For Gas Shielded Arc Welding: Part 1 Ferritic Steels

D) BS 3692: ISO Metric Precision Hexagon Bolts, Screws And Nuts

E) BS 4360: Weldable Structural Steel

F ) BS 5135: Metal - Arc Welding Of Carbon And Carbon Manganese Steel

G) BS 5950: Part 1: Code Of Practice For Loading Latticed Tower & Masts

Part 2: Guide To The Background And Use Of Part 1"Code OF Practice For Loading"

Part 3: Strength Assessment of Members

H) DD 133 (1986): Code Of Practice For Loading Latticed Tower & Masts

I) BS 4592 (1987): Part 2: Specification For Expanded Metal Grating Panels

J) BS 4592 (1977): Code Of Practice For Protective Coating Of Iron And Steel Structure Against Corrosion

K) BS 4190: Bracing & Flanged Bolts

L) BS 4190: Rolled Steel sections, Flats & Plates

 

Moreover, we also can design tower foundation according to below standard:

BS 8004Â  - Code of Practice for Foundations

BS 8110Â  - Structural use of concrete

BS 4449Â  - Carbon steel bars for the reinforcement of concrete

If any special requirement, we can design and discuss with client.