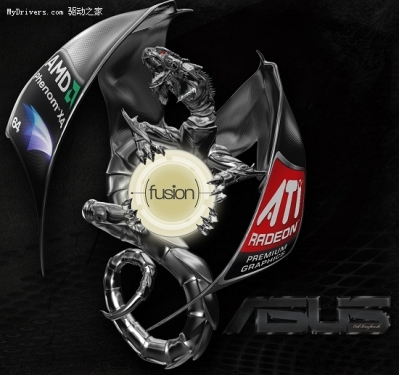 A high-level executive from AMD once again promoted its own Fusion APU Fusion processor, claiming that it will challenge conventional processors and provide better performance in both parallel and serial high efficiency.

Neal Robison, senior director of content and application support at AMD, said in an interview with the media: "I think the APU will absolutely challenge the independent processor. I believe that the consumer and business computing environment will be surpassed by the (APU's) superior visual experience in the future. The core and GPU core will definitely impact the traditional stand-alone CPU on a single chip."

However, Neal Robison also pointed out that although the APU will squeeze out low-priced systems, it will not affect high-end PCs with discrete graphics, nor will it be a part of them.

"I think that in any respect, the APU will not crowd out discrete graphics cards, but will only happen on low-end systems. Adding discrete graphics cards will enhance graphics performance, which is very reasonable, because it can be used for a large number of applications with a rich visual experience. Bring (performance) improvements, which is what everyone wants to see when using computing devices."