Model NO.: GM-GP-003

Warranty: 5 Years

Housing Material: PC Sheet

Life: 50000h

LED Chips: Epistar

Certification: CE, RoHS, UL, CCC, GS, CSA, Energy Star, FCC, SAA, C-tick, NOM, PSE, GOST, EMC, LVD, KEMA, IMQ

Model: Glow Light 86W-95W

Chip Brand: Epistar, Samsung, CREE, LG, Ect

Power Factor: >0.9

Output Voltage: DC55~75V

Total Qty: 55PCS

Eipstar LED: 3W/PCS

Trademark: GM

Transport Package: Standard Export Carton Package Packing

Specification: L400*W212*H70mm

Origin: China Shenzhen

HS Code: 9405409000

Model NO.: GM-GP-003

Warranty: 5 Years

Housing Material: PC Sheet

Life: 50000h

LED Chips: Epistar

Certification: CE, RoHS, UL, CCC, GS, CSA, Energy Star, FCC, SAA, C-tick, NOM, PSE, GOST, EMC, LVD, KEMA, IMQ

Model: Glow Light 86W-95W

Chip Brand: Epistar, Samsung, CREE, LG, Ect

Power Factor: >0.9

Output Voltage: DC55~75V

Total Qty: 55PCS

Eipstar LED: 3W/PCS

Trademark: GM

Transport Package: Standard Export Carton Package Packing

Specification: L400*W212*H70mm

Origin: China Shenzhen

HS Code: 9405409000

We GangMing are a professional manufacturer of LED lights for 9 years. We look forward to have a long business with you! Welcome to consult At Anytime! Thanks!

China suppliers Cidly grow system hydroponics cidly HPS replacing light 86W-95Ww grow led square lights 

Detals:
| | | | | | |
| --- | --- | --- | --- | --- | --- |
| Eipstar LED | 3W/pcs | Item No. | SL-GP-003 | Actual watts | 86-95W |
| Total Qty | 55pcs | Dimension | L400*W212*H70mm | Power Factor | >0.9 |
| Â  | Â  | Input Voltage | AC85~265V | Output voltage | DC55~75v |
| 35pcs Red | 630nm | Color Temp | Red Blue Purple infrared/White | Span life | 50000h |
| 5pcs deep red | 660nm | Lumens | 4200lm | Cover Color | Black white |
| 5pcs sea blue | 450nm | PAR | 206umol/30cm | Net weight | 3.5kg |
| 5pcs deep blue | 460nm | Lux | 10600lux/0.5m  5400lux/1.0m | Gross weight | 17kg/4pcs/carton |
| 4pcs warm white | 3000k | Lighting area | 2.89M2/0.5m;Â Â 4.24m2/1.0m | Warranty time | 5years |
| 1pcs purple | 420nm | Inner carton | 45.5*x 30x 12CM | Outer carton | 60x 50x 25CM |
Application:

Our Grow Light can be used to enhance growth of:medical plant,vegetables,herbs,flowers...

1)All kinds of flower plants:special indoor plants,tomatoes,Chillis,eggplant,rose etc.

2)All kinds of greens:Herbs and leafy vegetables,lettuces,bok choy,etc.

3)Also suitable for indoor garden or indoor polted landscape(Most of our customers grow indoor plants,tomatoes or lettuces etc,thety got amazing harvest with our LED Grow Lights)

Advantages:

1) Light color: red and blue

2) Unique design, bright and pretty style.

3) High efficiency, save 85% power consumption, save electrical cost for end users.

4) Good replacement for traditional 1200W HPS.

5) No need external connected power supply, Easy and convenient installation, just plugs directly into AC85V~265V.

6) Built-in power supply, efficiency over 95%.

7) Only use the exact spectrum required for plant photosynthesis, which promotes the plant growth, bud, and bloom.

8) The heat dissipation solution comes out from the air molecules kinetic theory.

9) Built-in cooling system, low heat generation and working without noise.

10) No infrared or ultraviolet radiation for human being, No burn occurrs above the plant.

11) Perfect shockproof function

12Any type of plug is available.

Notices:

1.Indoor and outdoor green house use only

2.Do not touch the surface when the power is on

3.Do not use it at the place where the water is dripping

4.Blue is good for vegetative and red is good for flowering and budding, customer can choose the ratio of the red and blue, which has wonderful efficacy for the plant.

Trade Terms:

1. Payment: T/T, Paypal, Western Union available

2. Lead time: 10 working days for 100~500PCS, 15 working days for 500~2000PCS

3. Samples can be available within 1-3 working days

4. Shipping freight is quoted under your requests

5. Shipping port: Shenzhen, China mainland or HK Port

6. Discouts are offered based on order quantities

7. MOQ: 1PC

Our Service:

1. Your inquiry will be promptly replied in 12 hours time.

2. Well-trained and experienced staffs to answer your inquires in fluent English.

3. OEM &Â ODM acceptable

4. Free design accordingly to customer's demand.

5. Protection of your sales area, ideas of design and all your private information.

6. Any defective products within warranty will get maintenance or replacement unc

Our Company Information:

We are the manufacturer of LED lights about 9Â years, our main products are Led Tube , LED FLOOD LIGHT,

LED High Bay Light

, LED Spot Light , LED BULB LIGHT, LED PAR LIGHT, LED Strip Light , LED GARDEN LIGHT, LED TUNNEL LIGHT, LED Ceiling Light , LED POWER SUPPLY AND LED CONTROLLER.

With compeitive price, good quality and fast delivery, we did good job in this field.

If you have any requirements, please be free to contact us.

We are looking forward to cooperate with you.

FAQ:

 1.Why is red light important for plants?

Red light is very important to plant reproduction. Phytochrome pigments absorb the red and far red portions of the light spectrum and regulate seed germination, root development, tuber and bulb formation, dormancy, flowering and fruit production.

2.Why is blue light important for plants?

Blue light stimulates Chlorophyll production more than any other color, encouraging thick leaves, strong stems and compact vegetative growth.

 

3.Who would use an Led Grow Light ?

LED Panel growing systems are used by home gardening enthusiasts, top florists,large nurseries, scientific researchers, universities. Even NASA uses LED Grow Light technology to grow plants in space!

4.What can IÂ grow?

Flower Plants: Medical Plants, Tomatoes, Pepper, Rose, pepper and other plants.

Herbs and leafy vegetables: Lettuce, bok choy ect.

Indoor potted landscape .

 

5.Do you accept sample order?  

Yes,we can make your customized sample before mass order placed

 

6.Can you make the customer LOGO?

Yes,of course,Customer logo is OK.

 

7.Can you accept paypal and L/C?

Normally our payment term is Paypal,TT and Western Union

 

8.Do you have after-sale service?

Yes,2-year warranty is promised herby if there's some defect of our product

 

9.Are you a factory?

Yes,our factory locat in baoan district shenzhen,neighbour to HONG KONG,welcome your visit if we're honoured.

 

10.How to get samples?

  Samples are charged, please advise us which model you are interested to test and quantity information if you have any special requirements for samples.

 

11.How to place an order?

  You can send email to our sales or talk to them online, tell them which model and quantity; or send email ; besides, you can call directly to us.

 

12.How to pay? what payment ways you accept?

  For samples, 100%; for orders, 50% deposit first, and then finish the ballance before ship out. We accept Bank transfer, Western union and Paypal.

 

13.How to be a distributor or exclusive seller in the local market?

We are warmly welcome customers who distribute or exclusive our products in the local, hope we can build a long term, stable and good business relationship.

  We GangMing are a professional manufacturer of LED lights for 9 years. We look forward to have a long business with you! Welcome to consult At Anytime! Thanks!

China suppliers Cidly grow system hydroponics cidly HPS replacing light 86W-95Ww grow led square lights 

Detals:
| | | | | | |
| --- | --- | --- | --- | --- | --- |
| Eipstar LED | 3W/pcs | Item No. | SL-GP-003 | Actual watts | 86-95W |
| Total Qty | 55pcs | Dimension | L400*W212*H70mm | Power Factor | >0.9 |
| Â  | Â  | Input Voltage | AC85~265V | Output voltage | DC55~75v |
| 35pcs Red | 630nm | Color Temp | Red Blue Purple infrared/White | Span life | 50000h |
| 5pcs deep red | 660nm | Lumens | 4200lm | Cover Color | Black white |
| 5pcs sea blue | 450nm | PAR | 206umol/30cm | Net weight | 3.5kg |
| 5pcs deep blue | 460nm | Lux | 10600lux/0.5m  5400lux/1.0m | Gross weight | 17kg/4pcs/carton |
| 4pcs warm white | 3000k | Lighting area | 2.89M2/0.5m;Â Â 4.24m2/1.0m | Warranty time | 5years |
| 1pcs purple | 420nm | Inner carton | 45.5*x 30x 12CM | Outer carton | 60x 50x 25CM |
Application:

Our grow light can be used to enhance growth of:medical plant,vegetables,herbs,flowers...

1)All kinds of flower plants:special indoor plants,tomatoes,Chillis,eggplant,rose etc.

2)All kinds of greens:Herbs and leafy vegetables,lettuces,bok choy,etc.

3)Also suitable for indoor garden or indoor polted landscape(Most of our customers grow indoor plants,tomatoes or lettuces etc,thety got amazing harvest with our LED Grow Lights)

Advantages:

1) Light color: red and blue

2) Unique design, bright and pretty style.

3) High efficiency, save 85% power consumption, save electrical cost for end users.

4) Good replacement for traditional 1200W HPS.

5) No need external connected power supply, Easy and convenient installation, just plugs directly into AC85V~265V.

6) Built-in power supply, efficiency over 95%.

7) Only use the exact spectrum required for plant photosynthesis, which promotes the plant growth, bud, and bloom.

8) The heat dissipation solution comes out from the air molecules kinetic theory.

9) Built-in cooling system, low heat generation and working without noise.

10) No infrared or ultraviolet radiation for human being, No burn occurrs above the plant.

11) Perfect shockproof function

12Any type of plug is available.

Notices:

1.Indoor and outdoor green house use only

2.Do not touch the surface when the power is on

3.Do not use it at the place where the water is dripping

4.Blue is good for vegetative and red is good for flowering and budding, customer can choose the ratio of the red and blue, which has wonderful efficacy for the plant.

Trade Terms:

1. Payment: T/T, Paypal, Western Union available

2. Lead time: 10 working days for 100~500PCS, 15 working days for 500~2000PCS

3. Samples can be available within 1-3 working days

4. Shipping freight is quoted under your requests

5. Shipping port: Shenzhen, China mainland or HK Port

6. Discouts are offered based on order quantities

7. MOQ: 1PC

Our Service:

1. Your inquiry will be promptly replied in 12 hours time.

2. Well-trained and experienced staffs to answer your inquires in fluent English.

3. OEM &Â ODM acceptable

4. Free design accordingly to customer's demand.

5. Protection of your sales area, ideas of design and all your private information.

6. Any defective products within warranty will get maintenance or replacement unc

Our Company Information:

We are the manufacturer of LED lights about 9Â years, our main products are LED TUBE, LED FLOOD LIGHT, LED HIgh Bay Light , LED SPOT LIGHT, LED BULB LIGHT, LED PAR LIGHT, LED STRIP LIGHT, LED GARDEN LIGHT, LED TUNNEL LIGHT, LED CEILING LIGHT, LED POWER SUPPLY AND LED CONTROLLER.

With compeitive price, good quality and fast delivery, we did good job in this field.

If you have any requirements, please be free to contact us.

We are looking forward to cooperate with you.

FAQ:

 1.Why is red light important for plants?

Red light is very important to plant reproduction. Phytochrome pigments absorb the red and far red portions of the light spectrum and regulate seed germination, root development, tuber and bulb formation, dormancy, flowering and fruit production.

2.Why is blue light important for plants?

Blue light stimulates Chlorophyll production more than any other color, encouraging thick leaves, strong stems and compact vegetative growth.

 

3.Who would use an LED Grow Light?

LED Panel growing systems are used by home gardening enthusiasts, top florists,large nurseries, scientific researchers, universities. Even NASA uses LED grow light technology to grow plants in space!

4.What can IÂ grow?

Flower Plants: Medical Plants, Tomatoes, Pepper, Rose, pepper and other plants.

Herbs and leafy vegetables: Lettuce, bok choy ect.

Indoor potted landscape .

 

5.Do you accept sample order?  

Yes,we can make your customized sample before mass order placed

 

6.Can you make the customer LOGO?

Yes,of course,Customer logo is OK.

 

7.Can you accept paypal and L/C?

Normally our payment term is Paypal,TT and Western Union

 

8.Do you have after-sale service?

Yes,2-year warranty is promised herby if there's some defect of our product

 

9.Are you a factory?

Yes,our factory locat in baoan district shenzhen,neighbour to HONG KONG,welcome your visit if we're honoured.

 

10.How to get samples?

  Samples are charged, please advise us which model you are interested to test and quantity information if you have any special requirements for samples.

 

11.How to place an order?

  You can send email to our sales or talk to them online, tell them which model and quantity; or send email ; besides, you can call directly to us.

 

12.How to pay? what payment ways you accept?

  For samples, 100%; for orders, 50% deposit first, and then finish the ballance before ship out. We accept Bank transfer, Western union and Paypal.

 

13.How to be a distributor or exclusive seller in the local market?

We are warmly welcome customers who distribute or exclusive our products in the local, hope we can build a long term, stable and good business relationship.

 

Shen Zhen Exceed Electronic CO., LTD" was established in 1999. Exceed Electronic has thrived to be one of the leading manufacturers and exporters of LED products.

Exceed business range mainly covers LED Light, LED Lamp , High Power LED Light, High Power Big LED Bulb Light, Led Panel Light , LED Ceiling Light, Led Tube Light , Eye Protecting LED Table Lamp ,Body Sensor Led Bed Light , LED Digit Display , LED Dot Matrix,etc.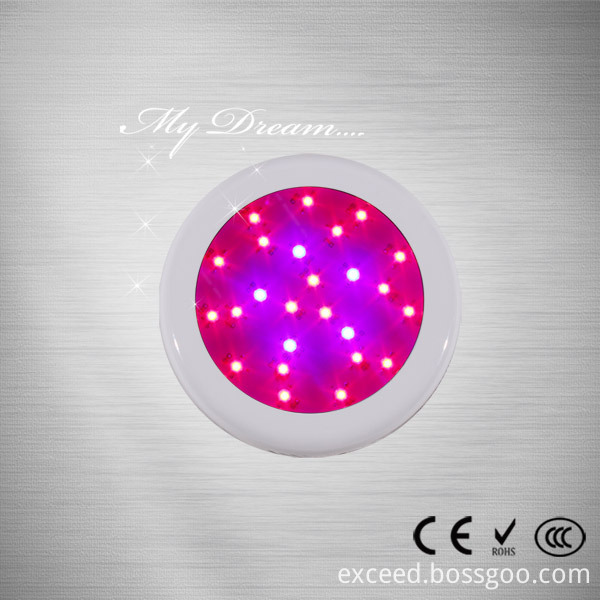 Exceed Advantage:
1.We strictly follow the ISO 9001: 2000 standards. About 90% of our materials are sourced from Taiwan and Japan,thus all our products are compliant with the RoHS Directive;
2.Our factory covers an area of 3,000 square meters;
3.With more than seven years of OEM experience and we have a professional team with 32 elites to serve our clients;
4.Our customers covers: Canada,Japan,UK,Argentina,Poland, Italy, Ukraine,Britain, Ireland, France,etc;
5.We`ll share with you more info about each different market info;
6.We can supply LED Lighting products professional knowledge train for customers.





High Power Led Grow Light,Led Grow Light,Led Growth Lamp,Led Plant Grow Light

Shen Zhen Exceed Electronic Co., Ltd. , http://www.exceedlight.com