Model NO.: MCC

Application Range: High-rise Buildings

Shell Material: Steel Plate

Shell Protection Grade: IP30

Brand: Farady

Trademark: FARADY

Transport Package: Wooden Case

Specification: type tested

Origin: Zhejiang, China

HS Code: 8537109090

 

General
MNS LV withdrawable switchgear cabinetis applicable to the low voltage distribution system with AC50Hz, rated working voltage 380V. It contains power center (PC) and motor control center (MCC) functions. Each technical parameter all reaches national standards. With characteristics of advanced structure, beautiful appearance, high electric performance, high protection grade, reliable and safe and easy to maintain. It is the ideal distribution device for low voltage power supply system in metallurgy, petroleum, chemical, power, machinery and light weaving industries etc. The product accords with standards IEC-439, GB7251.1. 1.

Characteristics

MNSÂ are assemble type combined structure. The basic skeleton is assembled by adopting special bar steel.

2. Cabinet skeleton, component dimension and starter size change according to basic modulus E=25mm.

3. In MCC project, parts in cabinet are divided into five zones (compartment): horizontal bus bar zone, vertical bus bar zone, function unit zone, cable compartment, and neutral earthing bus bar zone. Each zone is separated mutually for circuit's normal running and effectively preventing fault expansion.

4. As all structures of framework are connected and firmed by bolts, so it avoids the welding distortion and stress, and upgrades the precision.

5. Strong general performance, well applicability and high standardization degree for components.

6. Draw-out and insert of function unit (drawer) is lever operation, which is easy and reliable with rolling bearing.

Service environment

1. Altitude above sea level should not exceed 2000M.

2. Ambient air temperature: -5ºC~+40ºC and the average temperature should not exceed +35ºC in 24h.

3. Air condition: With clean air. Relative humidity should not exceed 50% at +40ºC. Higher relative humidity is allowed at lower temperature. Ex. 90% at +20ºC.

4. Places without fire, explosive danger, serious pollution, chemical corrosion and fierce vibration.

5. Installation gradient not exceed 5ºC.

6. Control center is suitable to the transportation and store with following temperature:-25ºC ~+55ºC, in short time (within 24h) it should not exceed +70ºC.

Main technical specifications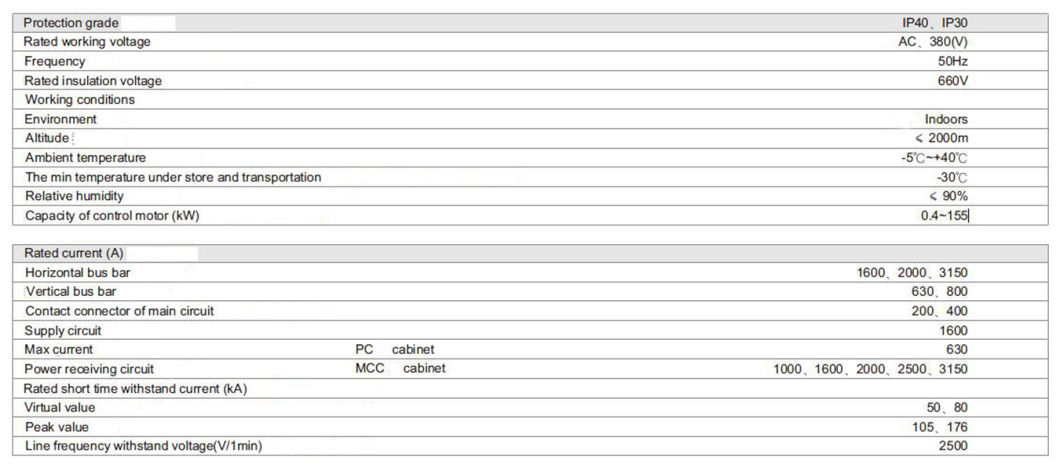 Interior structure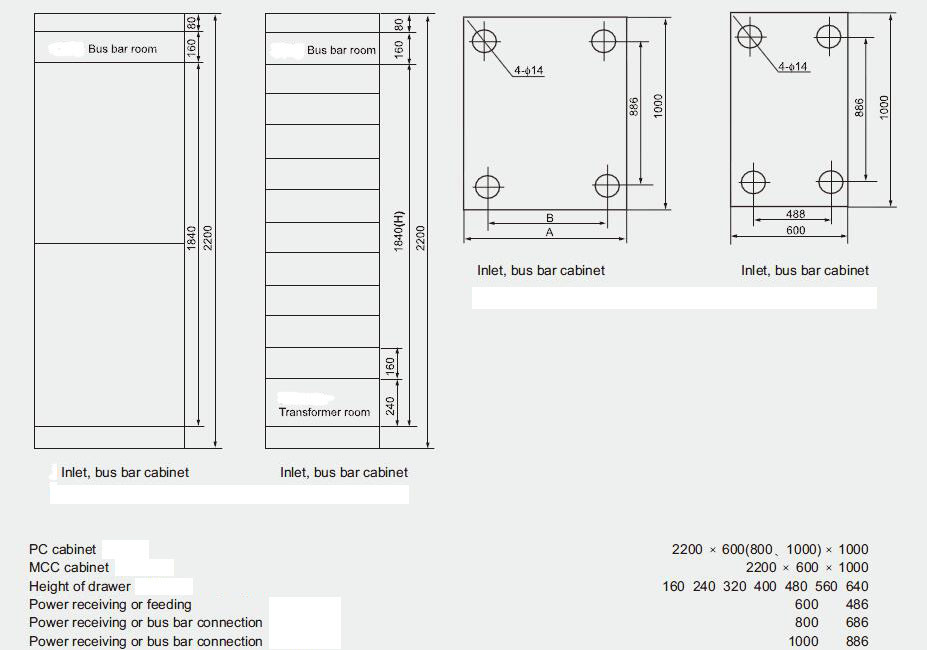 Structure Features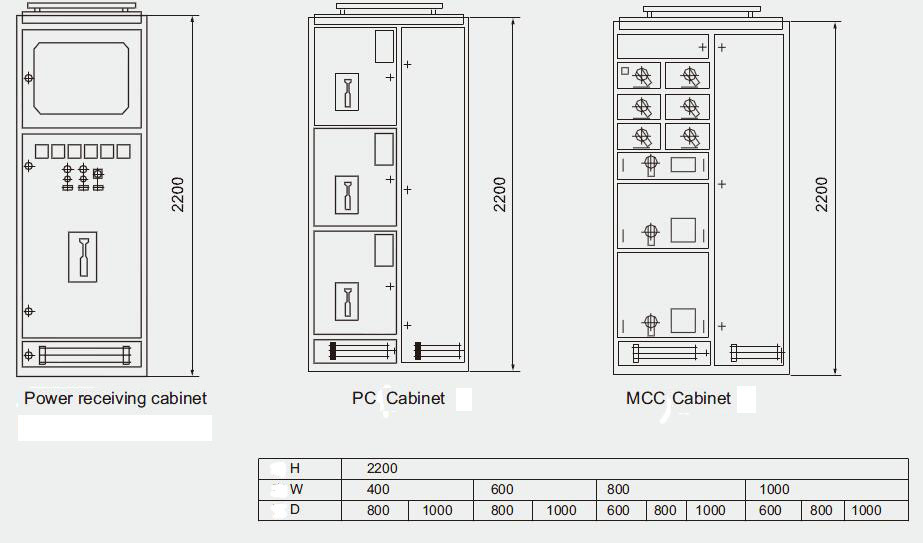 Company information
Farady is located in Liushi of Yueqing, a costal city, which is often referred as the Electric Products Capital in China. Boardered by the State road, highway, and high-speed railway, close to
SHANGHAI/NINGBO/WENZHOU sea ports, and the Yongqiang International airport in Wenzhou, we enjoy a great advantage in transportation which thus can guarantee our clients the fast shipping.
All the products of ours have passed the national laboratory type test, which also wins the STATE GRID of China as one of our contractors.
The company is equipped with the state-of-the-art technology, sophisticated facilities, ISO9001 quality management system certification and ISO14001 environment certification approval.
We also enjoy the Certification of New Hi-tech Enterprises, National Spark Program, and own more than 70 item transformer patents, with which our products are not only popular in the domestic market but also exported to Southeast Asia, South America, Africa and the middle east.
Today, boasting the value of products specialization, brand management, and business globalization, with the sprits of pragmatism, innovation, efficiency, and responsibility, Farady Company is dedicated to become the biggest name in China, and contributes its share to the transformation from the Made in China into the Invented in China.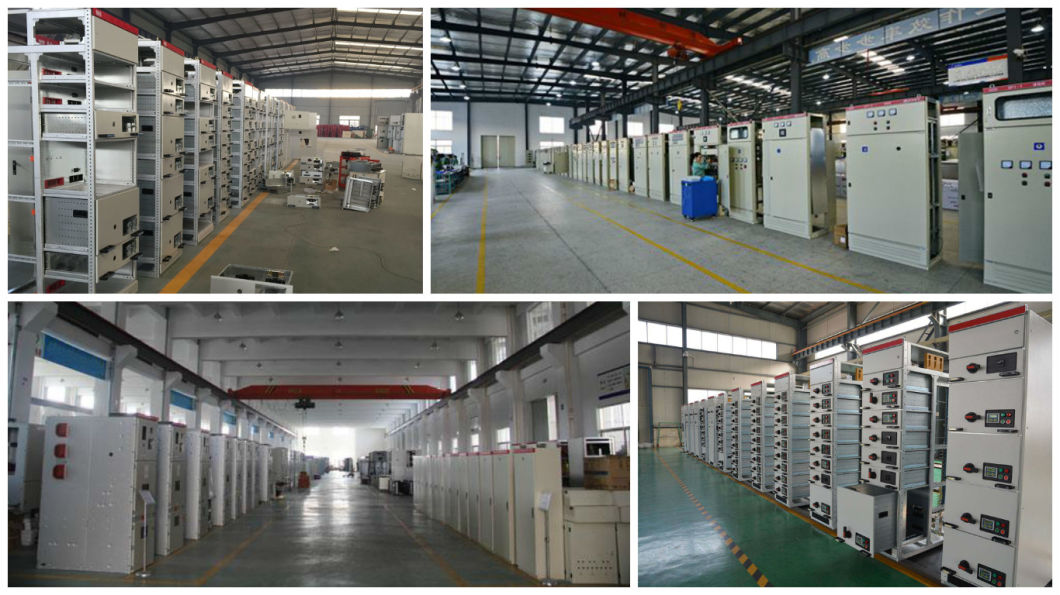 Our services

1,Quick response in before sales period help you got order

2,Excellent service in production time let you know each step we made

3,Reliable quality solve you aftersale headache

4,Long quality waranty ensure you can buy without hesitate
 

Packaging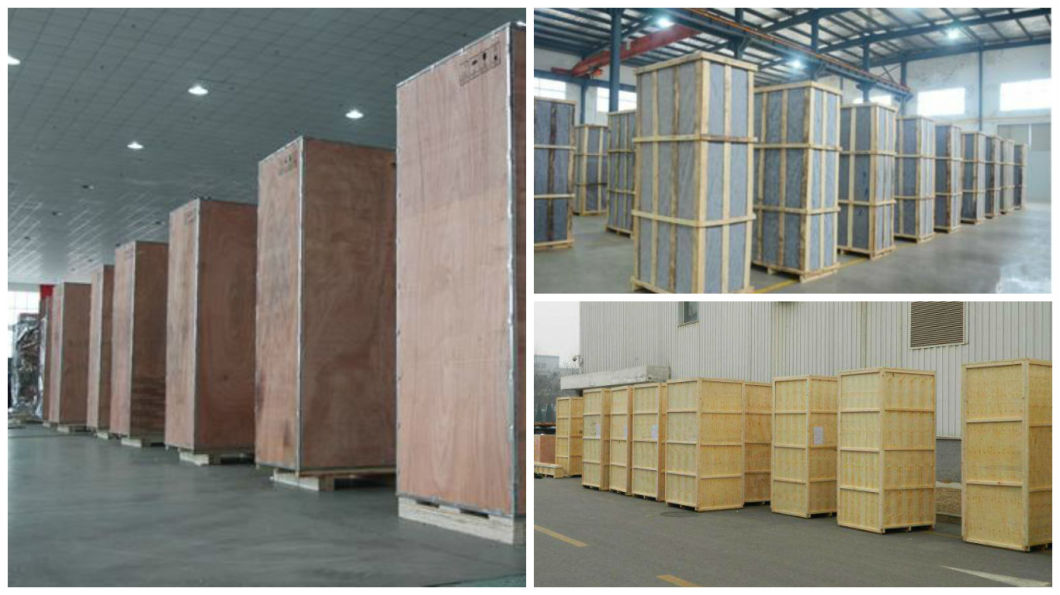 FAQ

1,Why I buy Farady switchgear

After compare quality,delivery and price you will find out answer

2,How is your farady electrical switchgear waranty

12+12month after manufacture date,you total got 2 year waranty

3,Is that possible to be one of distributor of Farady Electric in my country

Yes,once you action is fast enough

4,More question......

Feel free to contact you you will get immediately reply